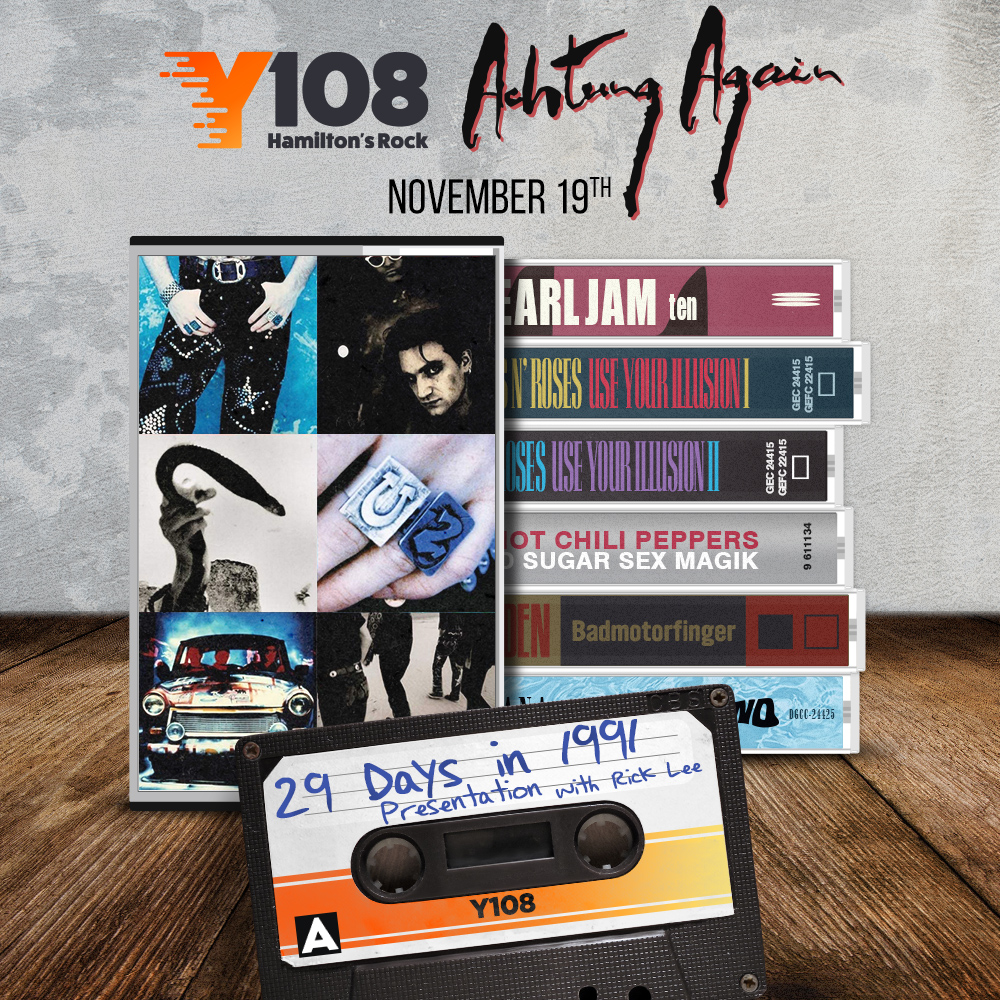 29 Days in 1991 presents Achtung Again.
Zoo TV becomes Zoo Radio as Bono, The Edge, Adam, and Larry chop down The Joshua Tree with Achtung Baby.
Y108 will dive into archival interviews of U2's 'dreaming it all up again' reinvention. Not only did this change the band's trajectory but the music industry as a whole. 30 years later, the real thing is better than ever.
Achtung Again with Rick Lee will air Friday night at 8.