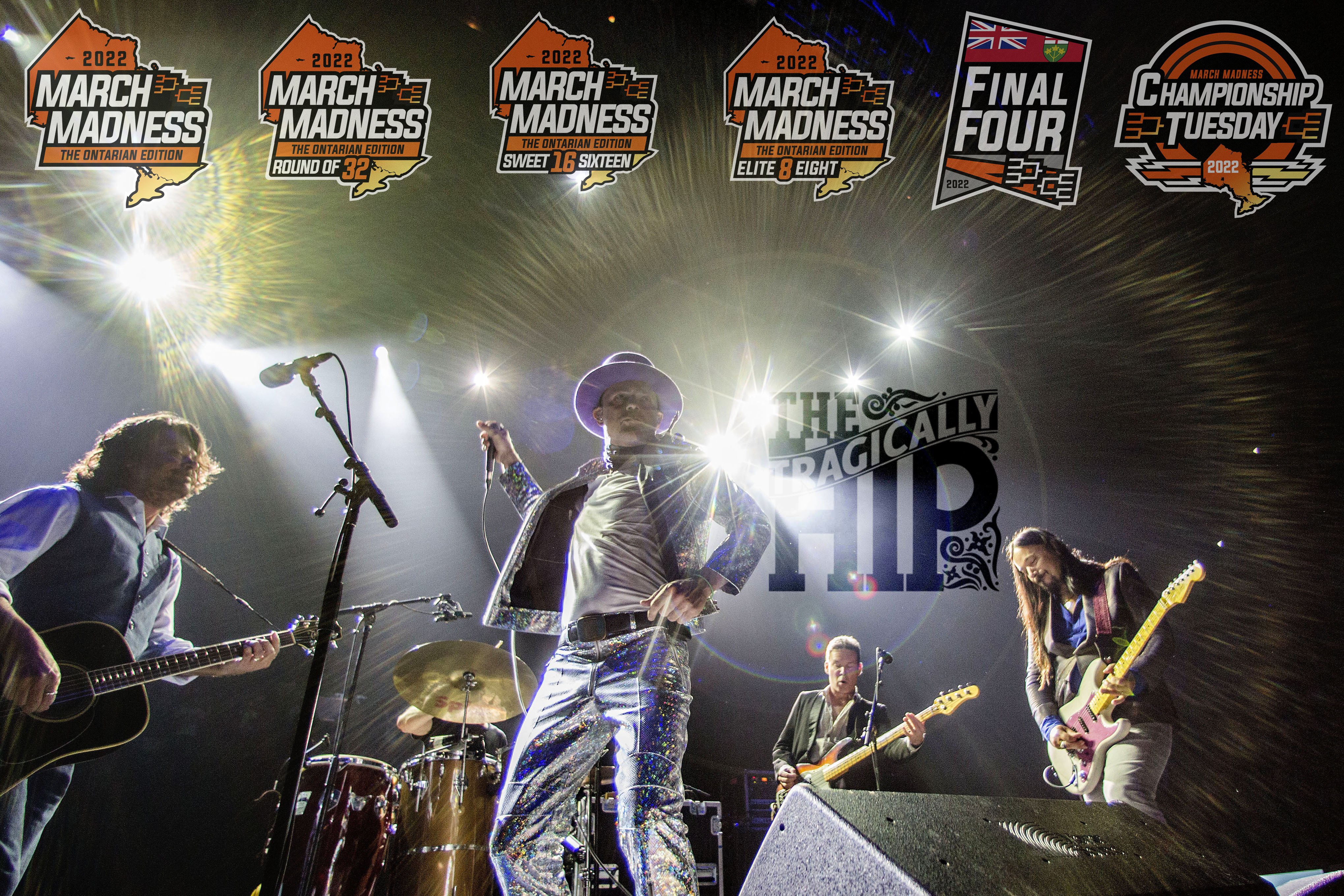 17 DAYS – YOUR VOTES – 1 WINNER
It's Yours to Discover, the Ontarian music scene.
Who is the best band in the land of a thousand lakes?
There's no disputing the longevity of acts that come from the Loyalist landscape,
but who prevails in the province as the most prominent?
You decide it all in the midst of this Madness.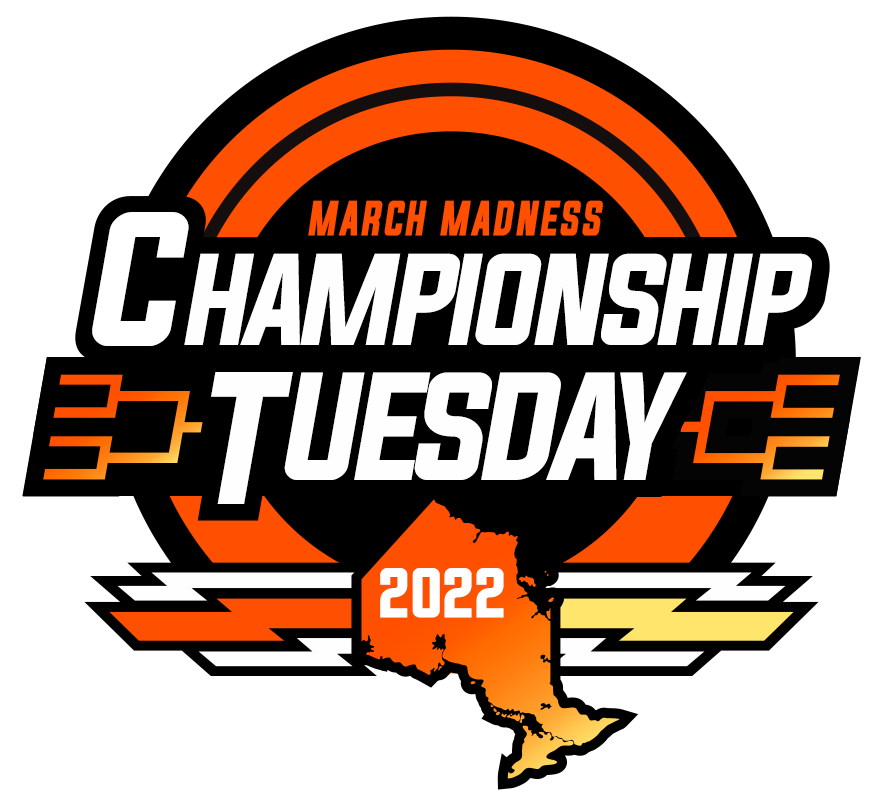 CHAMPIONSHIP TUESDAY RESULTS
April 5th, 2022
The Tragically Hip 80% Our Lady Peace 20%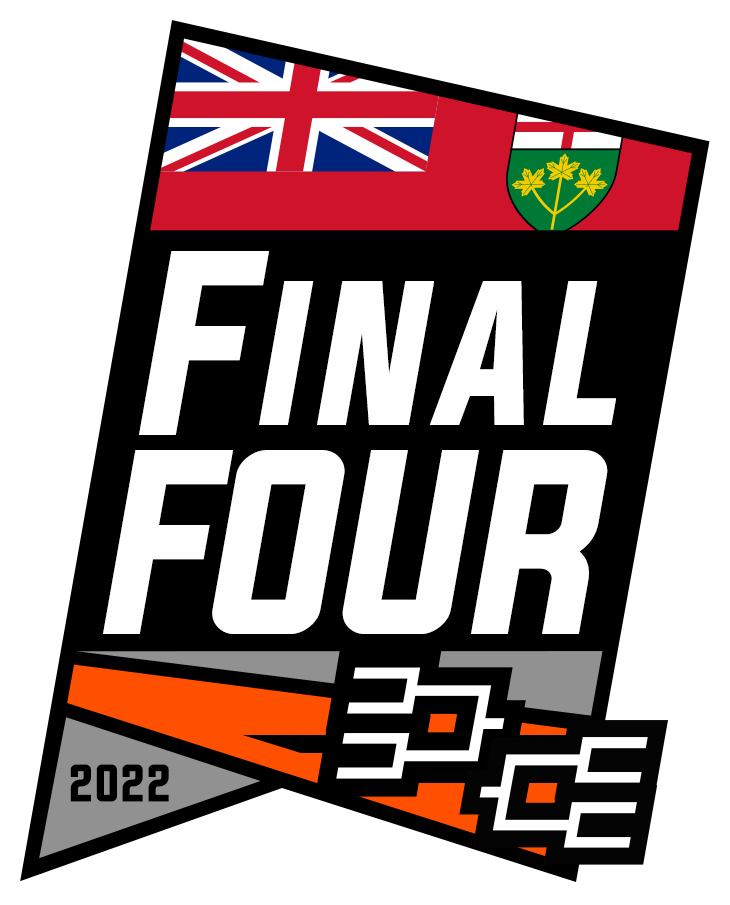 FINAL FOUR RESULTS
April 2nd, 2022
Our Lady Peace 51% I Mother Earth 49%
The Tragically Hip 73% Neil Young 27%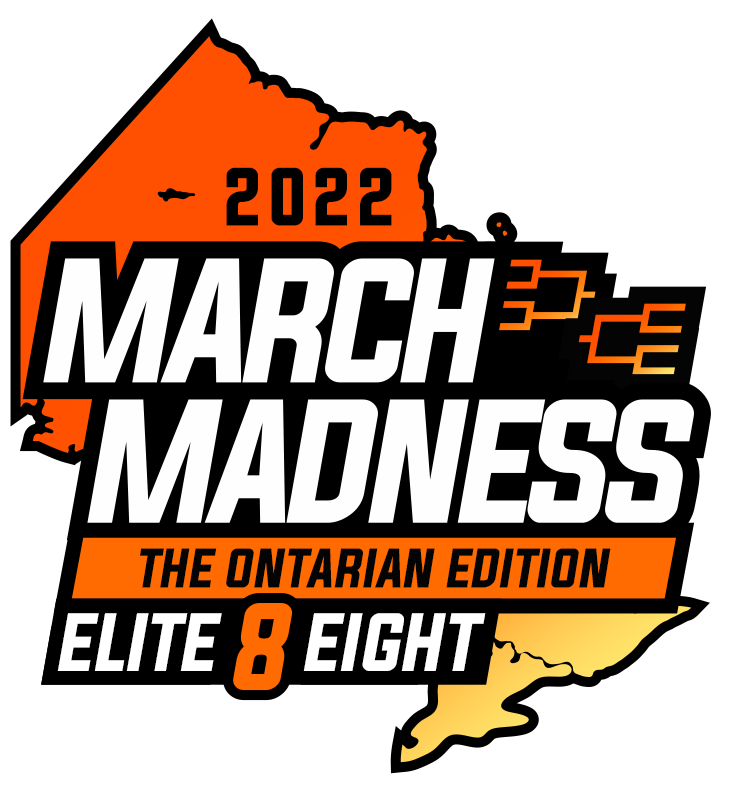 ELITE EIGHT RESULTS
April Fools' Day 2022
I Mother Earth 61% The Beaches 39%
Our Lady Peace 65% Three Days Grace 35%
The Tragically Hip 78% Triumph 22%
Neil Young 53% Alanis Morissette 47%

SWEET SIXTEEN RESULTS
Thursday, March 31st, 2022
I Mother Earth 57% Arkells 43%
Our Lady Peace 57% Billy Talent 43%
The Tragically Hip 65% The Tea Party 35%
Alanis Morissette 64% Alexisonfire 36%
Wednesday, March 30th, 2022
The Beaches 60% Metric 40%
Three Days Grace 53% Blue Rodeo 47%
Triumph 67% k-os 33%
Neil Young 75% The Pursuit of Happiness 25%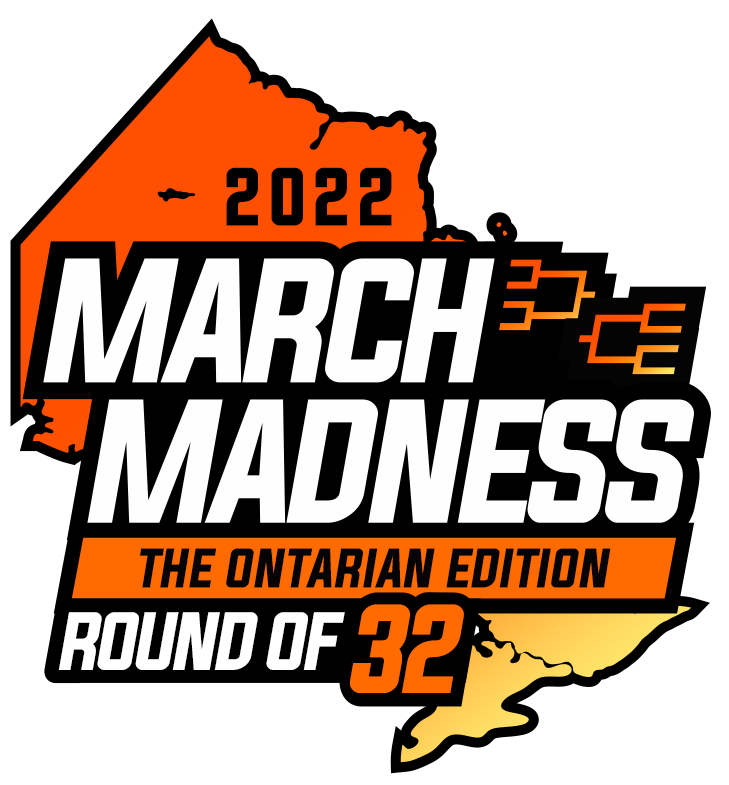 ROUND OF 32 RESULTS
OVERTIME
The Tea Party 58% Finger Eleven 42%
Tuesday, March 29th, 2022
I Mother Earth 53% Monster Truck 47%
Metric 81% The Darcys 19%
Billy Talent 79% The Weeknd 21%
Alanis Morissette 59% The Band 41%
Monday, March 28th, 2022
The Beaches 56% Bedouin Soundclash 44%
Three Days Grace 63% Danko Jones 37%
k-os 57% Saga 43%
Neil Young 53% Kim Mitchell 47%
Friday, March 25th, 2022
OVERTIME
Alexisonfire 52% Shania Twain 48%
Our Lady Peace 56% Barenaked Ladies 44%
Triumph 63% The Killjoys 37%
The Pursuit of Happiness 63% Spoons 37%
Thursday, March 24th, 2022
The Tragically Hip 90% LEN 10%
Blue Rodeo 90% Gowan 10%
Arkells 54% The Glorious Sons 46%

ROUND OF 64 RESULTS
OVERTIME
Kim Mitchell 82% Honeymoon Suite 18%
Wednesday, March 23rd, 2022
Bedouin Soundclash 53% Broken Social Scene 47%
Blue Rodeo 86% The Blue Stones 14%
k-os 64% Snow 34%
Tuesday, March 22nd, 2022
The Darcys 66% Treble Charger 34%
The Weeknd 72% Drake 28%
The Tea Party 52% The Trews 48%
Spoons 54% Silverstein 46%
Monday, March 21st, 2022
I Mother Earth 53% Big Sugar 47%
Three Days Grace 84% The Gandharvas 16%
Triumph 82% Sven Gali 18%
Alanis Morissette 82% Avril Lavigne 18%
Friday, March 18th, 2022
The Glorious Sons 82% JJ Wilde 18%
Barenaked Ladies 81% Hollerado 19%
LEN 57% Texas King 43%
Shania Twain 80% Serena Ryder 20%
St. Patrick's Day 2022
The Beaches 63% The Philosopher Kings 37%
Gowan 75% Justin Bieber 25%
Saga 61% Helix 39%
The Pursuit of Happiness 65% The Irish Rovers 35%
Wednesday, March 16th, 2022
Monster Truck 54% Headstones 46%
Danko Jones 68% Lost in Japan 32%
Finger Eleven 86% Anvil 14%
The Band 52% Glass Tiger 48%
Tuesday, March 15th, 2022
Metric 59% Death From Above 1979 41%
Billy Talent 66% Sum 41 34%
The Killjoys 51% Junkhouse 49%
Neil Young 54% Bryan Adams 46%
Monday, March 14th, 2022
Arkells 76% Teenage Head 24%
Our Lady Peace 76% July Talk 24%
The Tragically Hip 64% Rush 36%
Alexisonfire 52% City and Colour 48%